Cape Breton Health & Recreation Complex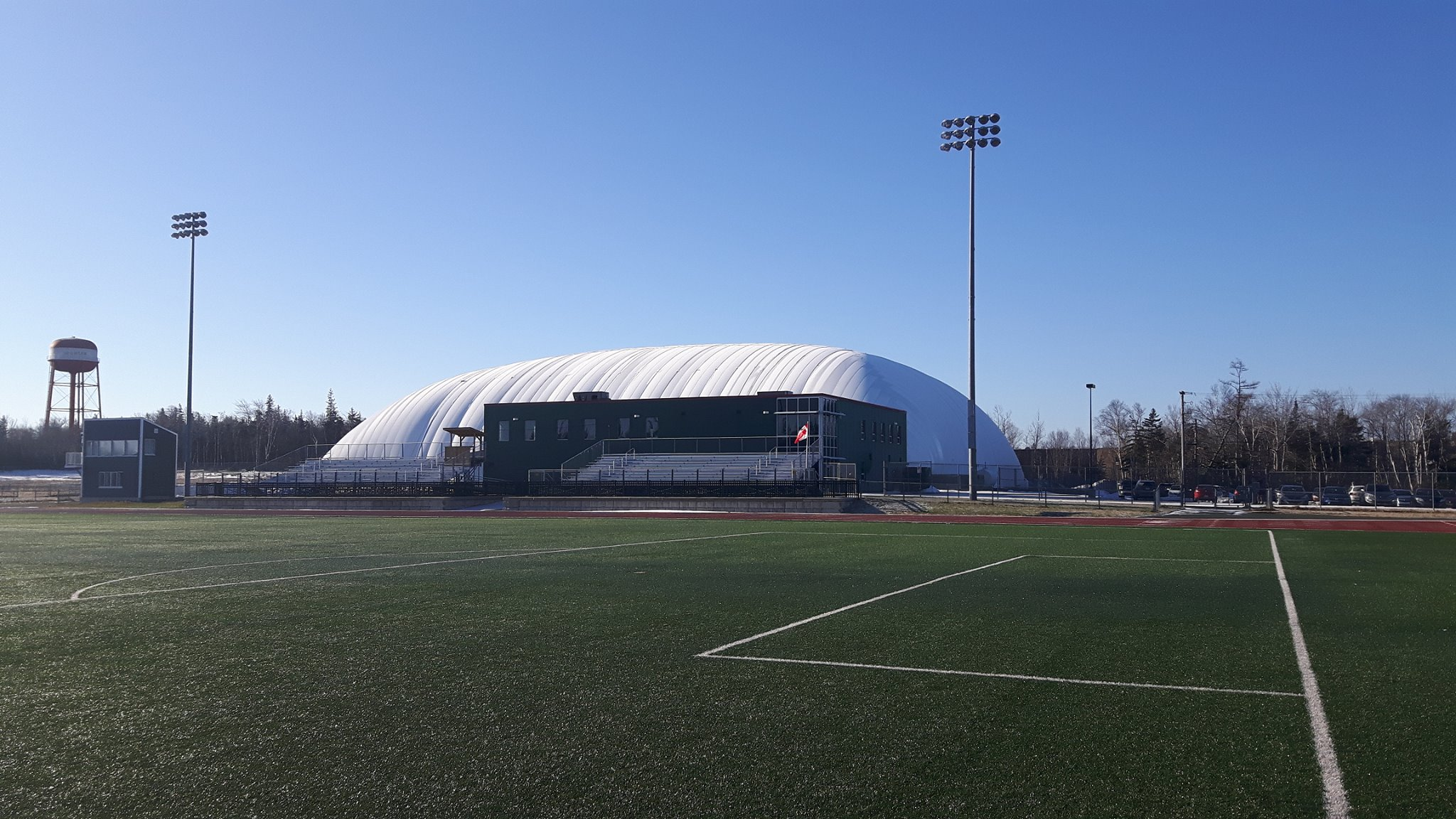 Located within Cape Breton University's campus, the CBHRC facility features an indoor dome, fitness centre, beach volleyball courts, outdoor turf soccer/rugby field and track and field facilities.
The Cape Breton Health Recreation Complex (CBHRC) is the direct result of the efforts of a group of concerned entities within the Cape Breton community - a community heralded as one of the least healthy populations in the country, resulting in a significant reliance on costly health care interventions. Through the efforts of collaboration and the clustering of new athletic facilities, the Cape Breton Health Recreation Complex was born.
The CBHRC creates a formal link between preventative health care initiatives and the important role of recreational activities in influencing population health outcomes. The ordering of the words in the name "Health Recreation is deliberate. Improving the health of the Cape Breton community is the prime motivation of the facility and its partners.
For more information regarding bookings/scheduling please call (902) 567-6724
Check out our facebook page!